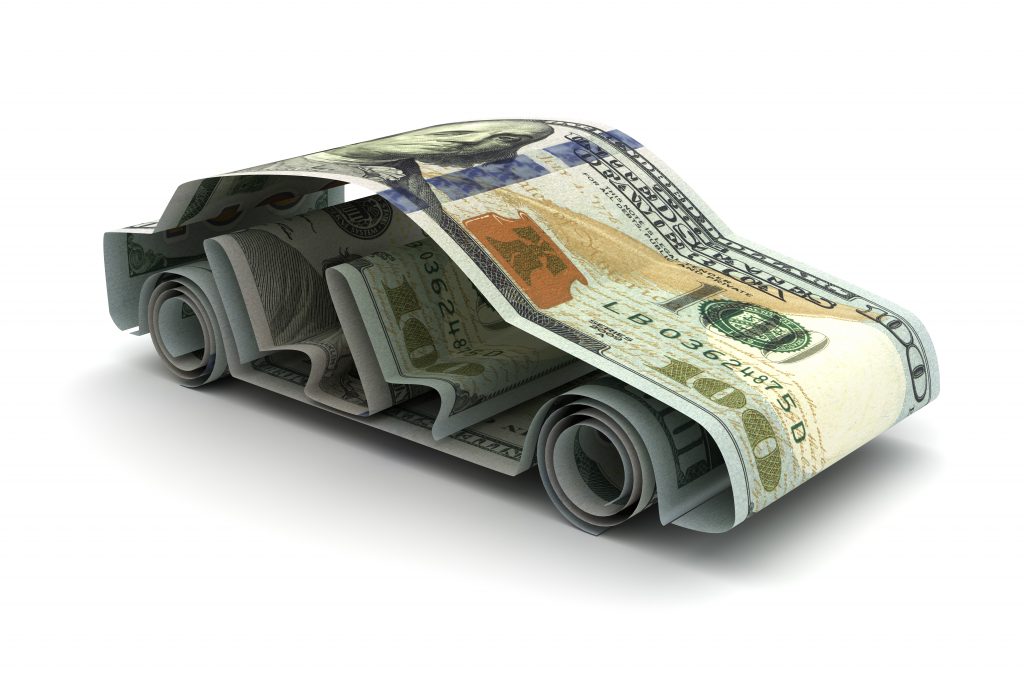 Is your car parked outside catching leaves and dust from landscapers blowing leftover grass and hedge-trimmed bushels from the neighbor's front lawn? Are you on a scrap to looking for something to do that can help pay off some bills, while earning more money on the side?
Well, you're in luck, because there are 5 easy ways of having your car make you cash instead of collecting dust bunnies from being set outside all day, while you debate on what's your next move to making a reliable source of income.
1. Become a Ride-Share Driver
Everyone generally has a smartphone, car, and free time nowadays and if you're looking to use those three resources to your potential, you can end up making a reliable source of income through Uber and Lyft.
There are some requirements you must meet to become a ride-share driver, which is to meet the minimum age to drive in your city, having at least one year of licensed driving experience in the US (3 years if you are under 23 years old), have an eligible 4-door vehicle, and be able to pass a driver screening.
Once you pass the requirements, you can find yourself driving and earning on each standard trip fare. Depending on how many trips you take as a driver and when you drive can vary on the earnings you make and there is always potential to make more money during the in-app promotions.
2. Make an Impact by Delivering Food
Food is a necessity that can either help make your day or break your day if you don't have it. Likewise, you can make an earning and benefit someone's day by delivering their food through various food delivery apps such as Door Dash, GrubHub, Uber Eats, and many more.
In comparison to ride-sharing, requirements are similar and a background check is still necessary. Though through these meal delivery services, you'll make an impact and an earning by delivering someone's meal straight to their location and you're off with money made once the meal is delivered.
3. Package Delivering
Don't want to deliver food? You can use your car to your convenience by delivering packages for companies like Amazon Flex, Roadie, and other package-delivery gigs. With this alternative driving gig, you're able to independently deliver packages without the aura of any food smells impacting your concentration.
You'll be able to just deliver the package and be on your way to your next destination. Do it your way and earn from $18 to $25 an hour on your time. You have the free time to just drive, vibe, and deliver packages on the side. Make package deliveries your own experience and earn cash while doing it.
4. Advertise While Driving (or Parking)!
No, you don't have to hold out a sign promoting some company while driving! That definitely does not sound safe to do and can be a danger to everyone around you.
Do you find yourself driving around a lot or on a daily commute to work and back? With this opportunity, you can link with a company like Carvertise to find your match with a company to advertise and get paid on average $100/month and up to $300/month or more depending on the length of the campaign.
Say you don't drive a lot, but you live in a high-traffic area? You can connect with Wrapify to have your car wrapped in a company's profile and can earn between $264 - $452* (*per month estimate) depending on how long the campaign is and where you have your car parked.
Now that's a lot of cash to have in your pocket by just having your car work for you!
5. Share Your Car - Get Paid
If you find your car just sitting around and not being put to use, you can actually get paid by sharing your car through a company like Turo.
You allow the access of other individuals on a trip and in need of a car to rent out for the day or say a week, and you can get paid while they use your car! You're able to manage your bookings on an easy-to-use app that shares the information you need all through your phone.
What's better than being able to have your car work for you and you don't even have to drive it?