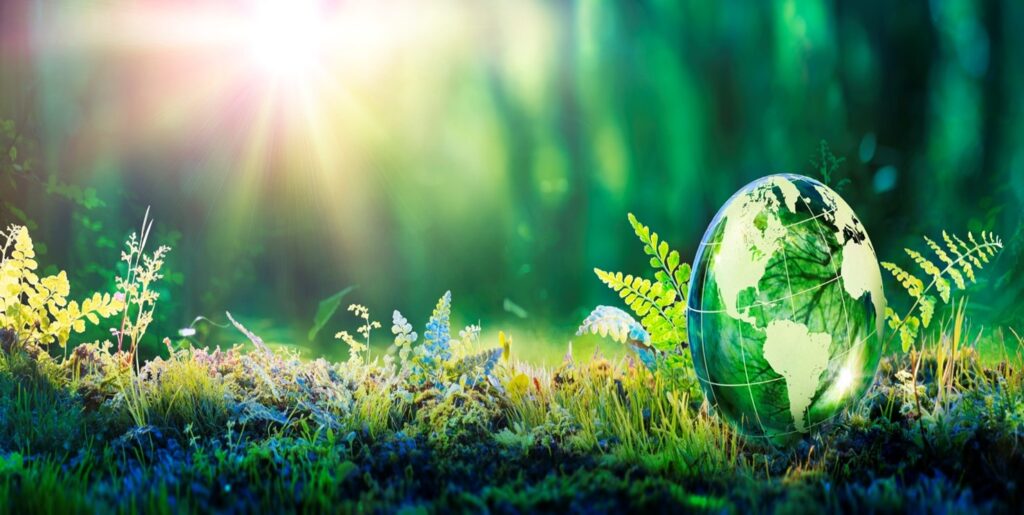 In the midst of a growing population and ambiguous economic progression due to massive production of waste and the unpredictability of the novel coronavirus, a common thought that may cross your mind is the idea of how is your financial welfare going to be affected?
With new events developing regarding the health and welfare of the world, it can potentially lead to a concern of preparing your finances for any burdens that could happen.
To break the concern, you may have already come across the idea of recycling trash, but did you know that you can also get paid for recycling items you can find laying around your house?
Get ready to dive in and learn more about how recycling can pay you and why you should be doing it!
First, Locate a Center
With the massive number of items, you can recycle, you'll need to consider the specific centers of collection areas that accept what you plan to recycle. There are certain rules and regulations to properly manage the products you plan to recycle, so it'd be best to look up how and where you can recycle said items, and you'll be more prepared of knowing what you can do for recycling.
Recycle These Items For Money!
1. Recycle Empty Bottles & Cans
In California, for a California Refund Value (CRV), you can recycle empty bottles and cans for 5¢ per bottle and cans under 24 oz and 10¢ for those that are equal to 24 oz or larger.
Getting a refund when recycling bottles and cans are not limited to only California, so check in on your local area to see if you're able to receive cash back for recycling!
2. Metals Can Bring In Money When You Recycle Them!
Were you aware that rich metals cannot be disintegrated or dissolved into the air? That being said, they can be worth a lot of money when you recycle them at your local scrap metal yard. Metals ranging from brass, copper, aluminum, car batteries, lithium-ion batteries, lead, and more can give you cash back depending on the amount of weight you recycle.
Places like Scrap Metal Buyers will buy your scrap metal from you nationwide and pay you for current market prices of the metal.
For example, in unfortunate circumstances, there has been a rise in cases where catalytic converters have been stolen from cars for the rich metals it contains like rhodium, platinum, and palladium, which can be worth a lot of money.
The metals in catalytic converters are considered very rare and valuable but do not advocate for you to go out and do this.
3. Old Cars Can Be Recycled For Parts
Aside from recycling metals, if you're having trouble with a car that's been sitting in your driveway or garage and you don't have time or money to get it up and running again, you can cash them in for a load of money.
Have a look for the non-operable vehicles sitting in your lot and turn them into money in your pocket!
4. Give Your Clothing More Use & Recycle Lightly Worn Clothes
Say you only wore that dress or pair of shoes once or twice for an event and have no more use for them anymore? You can recycle your pieces of clothing through sites like thredUP or Poshmark and get paid in return for having your clothes reused.
Someone else may find a use for the clothes you no longer wear and you're helping increase global sustainability by recycling.
5. Done With Your Books & Electronics? Recycle Those Too!
Found some old textbooks lying around that you've either forgotten about or finished reading? Pay it forward by recycling your books and have the ability to earn cash back when you use a site like Amazon.
Also, if you have any old electronics you don't use anymore like old headphones, tablets, CDs, or even old phones, you're able to have them recycled into use again and sell them on a site like decluttr. You're also able to sell books you no longer need and have them recycled back into the market!
To Conclude
According to the National Institutes of Health (NIH), over 94% of natural resources used by Americans are non-renewable, which means that recycling can save these non-renewable resources.
Recycling not only benefits the environment but also benefits the economy by providing new job opportunities at landfill facilities.
But landfills are also being filled at unsustainable rates which should bring concern for the overall health of the environment. Before you consider purchasing or tossing out a product that could be reused or recycled, check out the list of options we've shared for you to have the chance to get paid for your reusable items.
It's time to rethink the options we have before us to make the environment more sustainable for future generations to explore and learn more about what it means to live life to its fullest and conserve natural resources. Recycling can help pay off and it shows too!