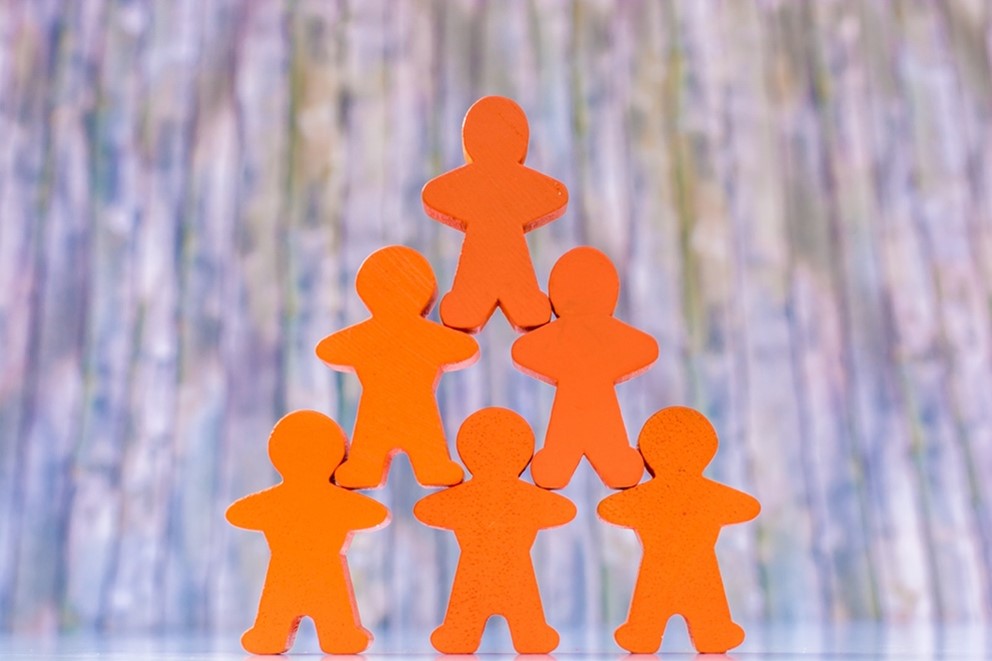 We're always looking for new side hustles and easy ways to make money, but sometimes an offer is just too good to be true. Stay on the right path on your journey toward financial growth by sticking with legit side gigs and staying away from predatory pyramid schemes.

What is a Pyramid Scheme?
Pyramid schemes are defined by Cornell Law as, "an unsustainable, illegal business model where investment returns are typically from principals of investments or membership fees instead from the underlying investment gains. It is often marketed as a foolproof way to turn a small amount of money into big returns."
In simple terms, a pyramid scheme involves recruiting individuals to invest in a faulty business opportunity. The people at the bottom of the pyramid buy into the deal which pays those at the top of the pyramid. To profit in a pyramid scheme, one must recruit members to work beneath them.
This shady business model can be presented as a legitimate business with a multi-level marketing strategy, robbing everyday people of thousands of dollars. Some popular businesses proven to be pyramid schemes include Amway, Herbalife, LuLaRoe, and Nu Skin Enterprises.

Signs It's A Pyramid Scheme
A large starting investment is required
Most regular jobs don't ask you to pay an arm and a leg before you can start making money. If you're looking for full or part-time employment your boss should be paying you, not the other way around.

A major emphasis on recruitment
Be wary if they're more focused on getting recruits than getting sales.

No visible profits from sales
If investing in the business is making you go broke, but your manager tells you that you have to keep investing to see a profit, that's a clear sign that something is up.

Strange commission structure
Your commission rate shouldn't be too complicated. If there are too many moving parts in how much you get paid, it is important to investigate that.
Protect your time and money by steering clear from businesses with these traits. When in doubt, just stay out.