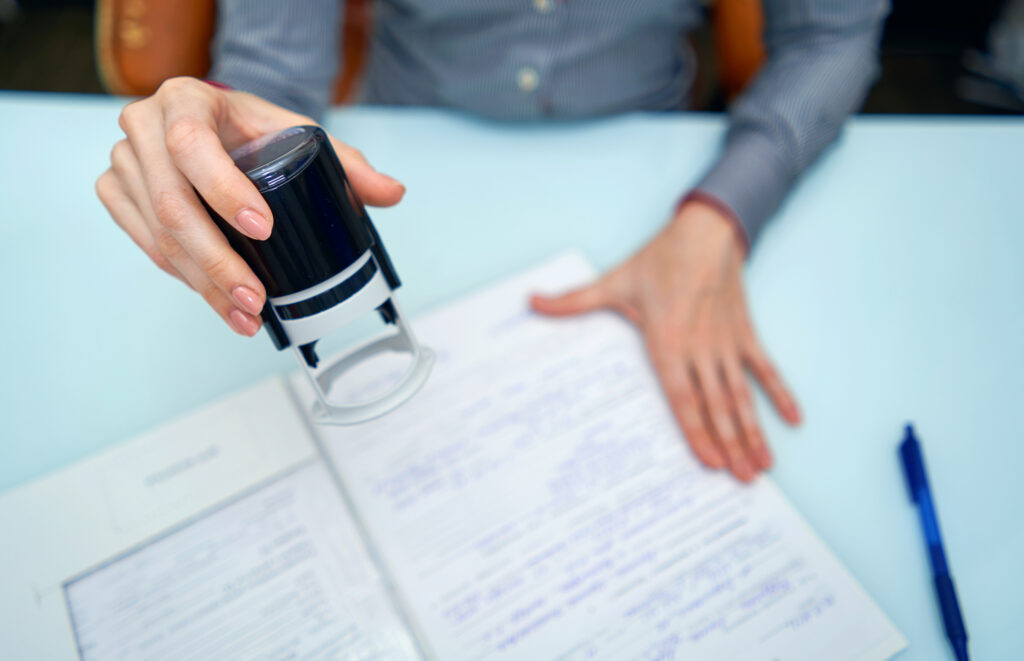 Car dealerships, relators, schools, insurance companies, and construction companies all share one common need: notarization, and they're willing to pay. You could be the answer to your community's business needs by becoming a notary public.
Becoming a notary public is the age-old side hustle that can be pretty lucrative. In fact, if you have enough clients your notary can be a full-time job. Notary publics earn more than extra cash, having a notarial certificate on your resume could earn you some serious brownie points. While this side hustle is far from low key, it could seriously impact your earnings.
Let's get down into the nitty-gritty of how to become a notary public and if it's the right move for you.
What Is A Notary Public?
 According to the National Notary Association, notarization is "the official fraud-deterrent process that assures the parties of a transaction that a document is authentic, and can be trusted. It is a three-part process, performed by a Notary Public, that includes of vetting, certifying and record-keeping."  Most businesses will need notaries to authorize documents as legitimate.
Notary publics are state authorized officials who are able to notarize documents and serve as impartial witnesses. As a notary, it is your job to screen the signers of the documents you're notarizing to ensure they are legitimate and always ensure fairness and impartiality.
How Much Do Notaries Make?
Notary's earnings vary state by state. Every state has a maximum fee a notary can charge per signature, ranging from $1 to $15, and travel fee. That means that every time you sign your name you could charge up to $15, and many documents require multiple signatures. It's important to note that this is the maximum fee per signature, and many notaries charge less.
How Do You Get Certified?
Since notaries are authorized by the state, getting the certification will take some time. Here is a basic step-by-step guide on how to become a notary.
Make sure you fit your state's qualifications
Submit your application
Pay the filing fee
Get training from approved educator. (Required in California, Colorado, Connecticut, Hawaii, Louisiana, Maine, Montana, Nebraska, New York, North Carolina, Ohio, Oregon and Utah.)
Pass a state-administered exam (Required in California, Colorado, Connecticut, Hawaii, Louisiana, Maine, Montana, Nebraska, New York, North Carolina, Ohio, Oregon and Utah.)
Complete a background check
Get your commission certificate from the state
Get a Surety Bond (if applicable)
File your Surety Bond and commission documents with notary regulating official
Is It A Right Fit for You?
 Notaries are in high demand, nearly every business needs one. It will take a decent amount of work, dedication, and upkeep but the rewards are undeniable. If you're serious about finding a side hustle you could do forever, this may be the one for you.