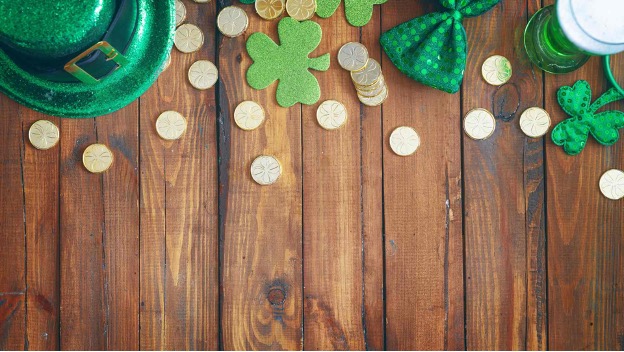 St. Patrick's Day is right around the corner, which means it's that time of year again to spend more money than you should on food, drinks, and decorations. If you're tight on money, don't worry. You can still celebrate this Irish holiday without breaking the bank if you're smart about your spending. If you're looking for ways to celebrate St. Patrick's Day without breaking the bank, here are some tips we've gathered to help you save money.
Make Your Own Decorations
One of the easiest ways to save money on St. Patrick's Day is to make your own decorations. You can create your own DIY decorations using green construction paper, glitter, and other materials. Create a festive atmosphere without spending a lot of money by making paper shamrocks, leprechaun hats, and other fun and festive decorations. This is a great idea especially for those of you that have kids; they'll love to see all the decorations that you made in the house! Another bonus for the kids would be to create leprechaun track marks by sprinkling gold glitter (you can find this at your craft store for under $1), or dying your toilet bowl water green to make it seem like the leprechauns visited your house overnight.
Cook Your Own Meals
Instead of going out to eat at an expensive Irish pub or restaurant, consider cooking your own St. Patrick's Day meal at home. Traditional Irish dishes like corned beef and cabbage, shepherd's pie, and Irish soda bread are easy to make and can be pretty affordable. This also gives you a reason to try out new dishes and add them to your cooking repertoire. If you're Irish, this will really allow you to connect to your roots this St. Patty's Day! You can also save money by buying your ingredients in bulk, which can be a great way to stretch your dollar even further. Stores like Costco are great for this option.
Plan a Potluck Party
If you're looking to celebrate St. Patrick's Day with friends or family, plan a potluck party! Everyone can contribute a dish, and you can enjoy tons of different foods without spending a lot of money. Not only that, but it's a great way to connect and spend time with your loved ones in a more intimate setting, instead of going out to a crowded bar or restaurant. That way, you'll avoid the crazy drunks that you're bound to run into if you go out to celebrate.
Shop Sales and Use Coupons
If you do decide to go out and purchase decorations, food, or other items for your St. Patrick's Day celebrations, be sure to shop sales and use coupons to save money. Lots of stores offer discounts and promotions around the holiday, so keep an eye out for deals that can help you save. That way, you'll be that much closer to getting your pot of gold at the end of the rainbow.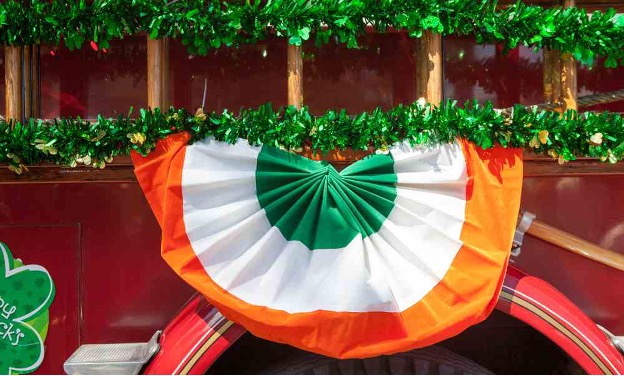 Go to a Parade
Going to a St. Patrick's Day parade is a classic and super festive way to celebrate the holiday, and the best part is, it costs no money to enjoy it! As long as you pack your own snacks and drinks from home, you can have a cost-free celebration at your city's St.Patrick's Day parade.
Skip the Alcohol
One of the most significant expenses associated with St. Patrick's Day celebrations is, of course, the alcohol. So, if you're serious about saving cash on this irish holiday, you're going to have to seriously cut back on the alcohol. If you go out to a bar and buy pints on pints, your bank account won't be looking too good the next morning. To combat that, you can either buy alcohol from the grocery store and pregame the festivities at home, or limit the amount of drinks you buy if you do go out. Another option is to skip the booze altogether, and opt for non-alcoholic beverages like green soda or iced tea, which can be just as refreshing and fun.
Conclusion
Overall, celebrating St. Patrick's Day doesn't have to cost a fortune. By making your own decorations, cooking your own meals, planning a potluck party, shopping sales, and limiting the beer flow, you can have a great time without breaking the bank. These budget-friendly tips will not only save you tons of money, but also get your creative juices flowing, and allow you to celebrate in a way you never have before. So, this St. Patrick's Day, try to keep it simple, affordable, and enjoyable by trying out these cost-effective ways to celebrate the holiday. Happy St. Patrick's Day!