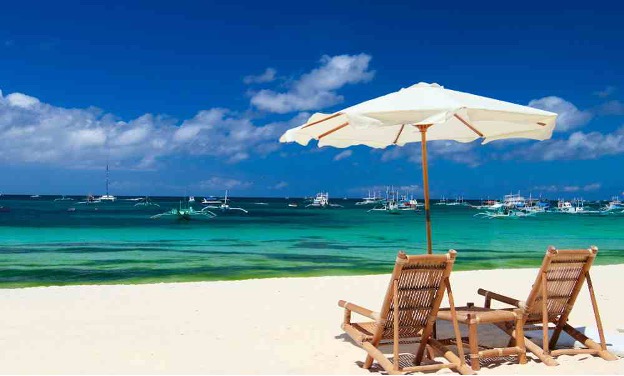 Are you dreaming of a vacation but struggling to save enough money? If so, you're not alone. It can be challenging to set aside enough funds to cover the cost of a trip. But don't worry, there are tons of practical ways to save money for a vacation. By opening a dedicated vacation bank account, creating a savings goal, picking up a side job, cutting back on your monthly food budget, and reducing your subscription expenses, you can round up the necessary funds to make your travel dreams a reality. In this article, we will discuss each of these strategies in more detail and help you create a plan to save money for your next vacation.
Open a Savings Account Dedicated to Vacation
Opening a dedicated vacation bank account is a great way to save money for your next trip. First, do some research and find a bank that offers a high-yield savings account with low fees. Then, set up automatic transfers from your checking account into your vacation account each month. This way, you'll be able to save constantly without a second thought. To maximize your savings, try depositing any extra change or spare funds you have, like a tax refund or work bonus, directly into your vacation account. You can also set a savings goal for your vacation and track your progress, which will motivate you to stay on track with your savings plan. If you open a vacation bank account, you'll be able to save money effectively and efficiently, and you'll get that much closer to going on your dream vacay!
Create a Savings Goal 
Creating a savings goal is an essential part of saving money for a vacation. In order to create an effective savings goal, start by determining the cost of your trip and how much time you have to save. Then, divide the total cost by the number of months or weeks until your trip to figure out how much you need to save each month or week. After that, create a budget and look for ways that you can cut back on expenses, like cutting back on eating out or canceling unnecessary subscriptions. Once that's done, you can set up a dedicated savings account (as mentioned previously) for your vacation fund and make regular deposits to reach your savings goal. Your savings goal will help you stay motivated and committed, and will help you save money quicker for your fun getaway.
Pro Tip: track your progress by using a budgeting app or spreadsheet.
Pick Up a Side Job
Now that you have your savings account in place, and you have a plan to reach those savings goals, you might want to find ways to contribute an extra stream of income to add to those savings. A great way to do that is by picking up a side job that is low maintenance, but still can generate a good amount of income. Some ideas for side hustles include doordashing, selling your clothes online, tutoring, pet sitting, and so much more. All of these jobs are flexible, so you can dedicate as much or as little time as you'd like to them. Picking up a side job like one of these is a great way to generate extra income, and help add to your savings funds little by little.
Cut Back on Food Budget 
Another effective way to save up for your next vacation is by cutting back on your food budget. One way to do this is to plan your meals ahead of time and buy groceries in bulk. You can also opt for cheaper protein sources, such as beans or tofu, and choose generic or store-brand products instead of name-brand items. Another great tip is to consider cooking at home instead of eating out or ordering takeout, and bring your own lunch to work instead of buying it. By making these small adjustments to your food budget, you can save a significant amount of money over time and put it towards your upcoming vacation.
Spend Less on Subscriptions
Lastly, you're going to want to spend less on subscription expenses if you want to effectively save for a vacation. Start by taking an inventory of all your subscriptions, such as gym memberships and TV subscriptions, and evaluate whether you're actually using them enough to justify the cost. If not, consider canceling or downgrading your subscription to a more affordable plan. You can also look for alternatives, like outdoor workouts or free fitness apps, to replace your gym membership. When it comes to TV subscriptions, consider sharing a subscription with family or friends, or opt for a cheaper streaming service with fewer channels.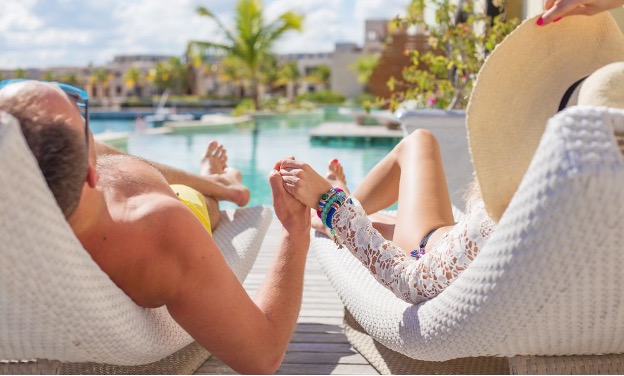 Conclusion
In conclusion, saving money for a dream vacation is not an impossible task. By using the tips mentioned in this article, you can make your travel dreams a reality. Start by opening a dedicated vacation bank account, setting up a savings goal, and picking up a side job to contribute an extra stream of income. Consider cutting back on your monthly food budget and subscriptions, which can go a long way in freeing up funds for your vacation savings. Remember, creating a plan and sticking to it is key. With these strategies in mind, you can save efficiently and effectively, and finally take that much-needed break from the daily grind.