If you're looking for ways to play games and earn money on your phone, you're at the right place. Skill Cash app may be the app for you. Check out the below to determine if this is your best option.
Skill Cash is a legit, free gaming app that involves skill based gameplay with the opportunity to win or earn cash prizes. If you've been wondering how you can win actual cash prizes from playing games, this skill based game is exactly for you.  In this Skill Cash review, we'll cover if it's legit, how it works and how to get started.
What is Skill Cash?
Skill Cash is a free mobile game available exclusively on iOS and Samsung, developed by Winkle Games. Skill Cash is a highly rated app. The app features classic games like Solitaire, Bubble Shooter and Match 3 and more. They all maintain high-quality graphics, providing players with a smooth and visually appealing experience. Prepare to immerse yourself in a digital playground where your gaming skill could translate into real cash winnings.
The app is available for free download and play. While it provides options to spend money on specific tournaments, doing so is entirely optional. Some tournaments can be entered without any cost at all. Once you join a tournament, the app matches you with players of similar skill levels, and all participants receive an identical deck to maintain fairness and competitiveness. Here, victory isn't a matter of luck; it's a testament to your skills. And for those who come out on top, the rewards are real and tangible. Ready to dive in?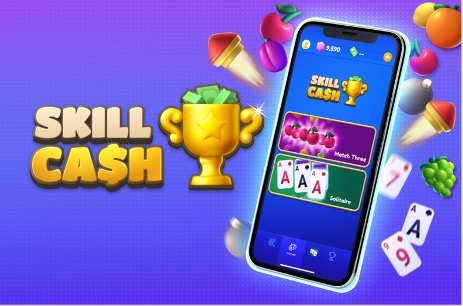 How does Skill Cash Work?
Navigating the world of Skill Cash is a breeze, even for gaming novices. It hosts a variety of your favorite games, such as Solitaire, Spiderette, Klondike, 3 Tiles, Bubble Shooter, Jump! and Super Match-3. Each game follows the same core principle of organization and strategy, making them quick to pick up and endlessly engaging.
Klondike Solitaire involves creating descending sequences of alternating colors from seven piles of cards.
An ace card starts a new foundation pile; four piles are at the top of the board.
Each foundation pile progresses from ace to king in the same suit.
If moves run out, the stockpile of cards can provide additional options.
The game's objective is to move cards from the tableau to foundation piles until each pile is completed with a king.
Super Match-3 game, aligning three or more identical items in a row or column leads to point accumulation.
Bubble Shooter requires grouping three or more bubbles of the same color, which, when burst, add to the score.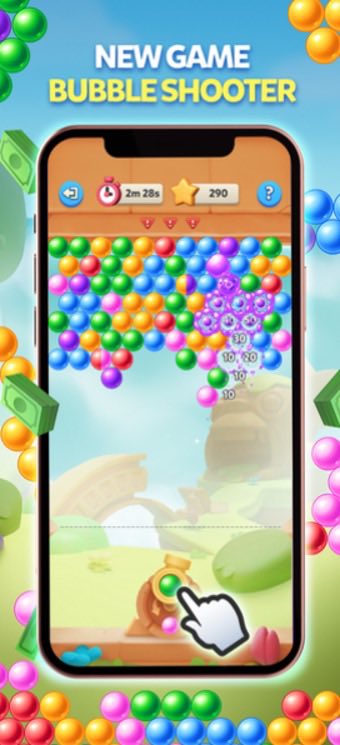 Scores can be submitted once the board is cleared or significant progress has been made.
Skill Cash rewards quick and efficient play with bonuses, potentially leading to a higher leaderboard ranking.
High ranks yield larger prizes.
Skill Cash bases victories on skill and expertise, not luck.
Top three finishers can celebrate their well-earned victories.
The app ensures fairness by pairing players with similar skills and using the same deck.
Who can play Skill Cash?
Skill Cash is a game that you can access at no cost. This is your opportunity to immerse yourself in intriguing games while potentially winning exciting cash prizes.
Because Skill Cash uses real money, it is available for 18 and up. You can download the game for your iPhone or iPad.
The app is not available on Google Play for Android but you can download it for your Samsung device on the Galaxy Store.
It's important to note that while you can play Skill Cash anywhere, certain states are restricted from cash tournaments. Cash prize tournaments are restricted in the following states:
Arizona
Indiana
Iowa
Louisiana
Maine
South Carolina
Montana
Entering cash prize tournaments are completely optional. If you do not reside in a state that allows cash prize tournaments you can play for fun and without risk of losing anything.
How much can you earn with Skill Cash?
With Skill Cash, the more time you put in and play on the app, the better chance you'll have of earning real cash prizes.
Once you  download the app, users will immediately gain access to tournaments where they can win up to $6 per game. As they continue playing, they will unlock higher-level tournaments that offer the chance to win up to $25 per game.
Frequently Asked Questions about Skill Cash
Is Skill Cash legit?
Yes, Skill Cash is a genuine and trustworthy gaming platform that offers real-world rewards – it's completely legit. This app has carved out a significant niche in the App Store, resonating with people who appreciate skill-based play and the opportunity to earn. The developers behind Skill Cash are well-respected, with millions of downloads across their app offerings globally.
Skill Cash is free to download and play, focusing on a seamless user experience free of disruptive advertisements or dubious offers. If you're a fan of games like Solitaire, Match-3, and more, Skill Cash provides an engaging way to transform your gaming time into potential earnings and a quick and easy side hustle.
Can you earn real money with Skill Cash?
Absolutely. Skill Cash stands out in the crowded field of gaming apps by offering the chance to win real cash prizes. Once you've crossed the cash-out threshold, your winnings can be easily transferred to your PayPal account.
To accumulate earnings, you'll engage in games, striving to top the leaderboards. Accumulate enough in-game currency, and you'll be able to participate in tournaments with cash rewards.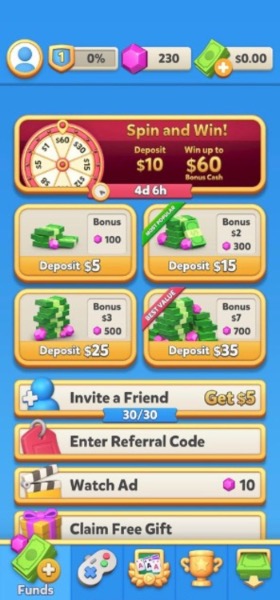 Skill Cash app offers an "Invite a Friend, Get $5" program, providing bonus rewards for each friend who signs up using your referral.
Users can earn 10 gems by watching an ad within the app
The app also allows the claim of a free in-game gift
Is Skill Cash or Solitaire Fortune better?
Both Skill Cash and Solitaire Fortune offer cash prizes for skill-based gaming, catering to a similar audience. Reviews across platforms show users enjoy both apps. Given that both games are free to download and play, we encourage you to try both to determine your preference. You might find the variety of games offered on Skill Cash to be particularly enticing.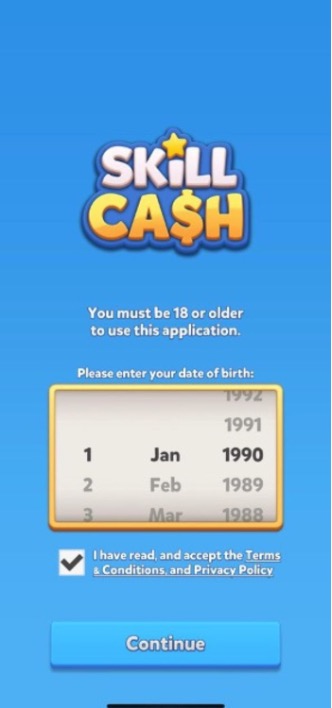 How to get started with Skill Cash
Download the app on App Store or Galaxy Store
Register for an account using your email address or social media accounts.
Select your birthdate during the sign-up process.
Choose your location from the provided options.
Browse through the variety of games offered in the app and select one that interests you.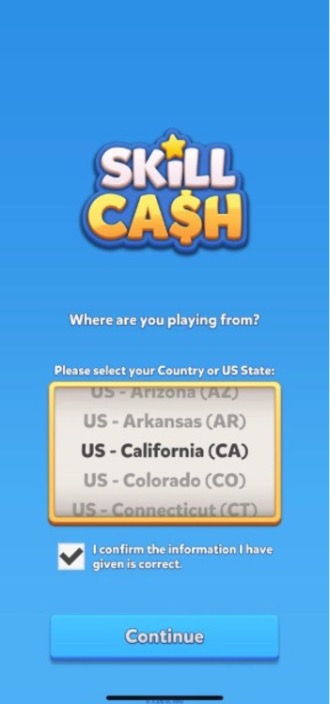 Practice with the free rounds to learn the mechanics of the game.
Once you're ready, enter tournaments to compete with others and start earning.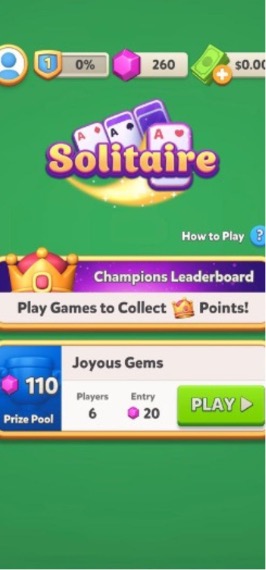 Skill Cash Review: Final Thoughts
Skill Cash presents an engaging, competitive platform for strategy-based game enthusiasts. With its user-friendly interface and fairness-focused gameplay, the app delivers a dynamic experience that seamlessly merges gaming and earning. Its diverse game selection caters to a variety of players.
Prospective users are advised to start with familiar games and leverage the practice rounds before entering cash tournaments.
In short, Skill Cash is an enjoyable way to sharpen gaming skills while potentially increasing one's earnings.